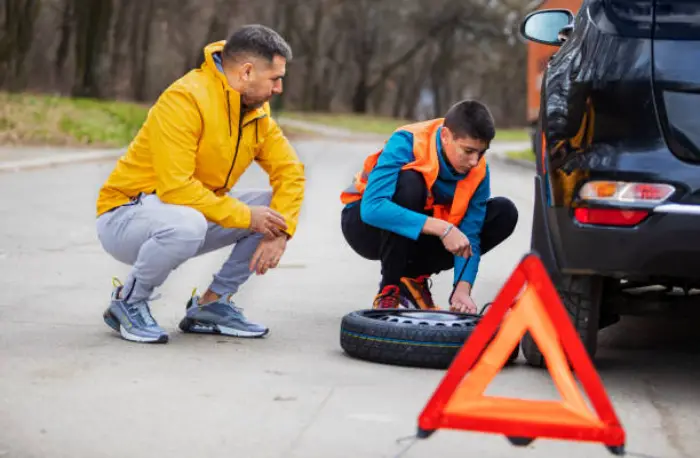 If you have ever been stuck on the side of the road due to a dead battery, a flat tire, or any other unexpected vehicle issue, you know just how stressful and inconvenient it is. That's where roadside assistance comes in to save the day. But how does it work exactly? Well, let us break it down for you.
Auto insurance companies, auto clubs, or towing companies offer roadside assistance services that provide immediate assistance. Whether you're stuck in the middle of nowhere or just around the corner from home, these professionals are there to lend a hand.
They offer a range of services, including towing your vehicle to a nearby repair shop, jump-starting your battery, delivering fuel if you run out, changing flat tires, and even unlocking your car if you accidentally lock yourself out.
Let's look deeper into roadside assistance and how it can help.
How Does Roadside Assistance Work: Some of the Major Services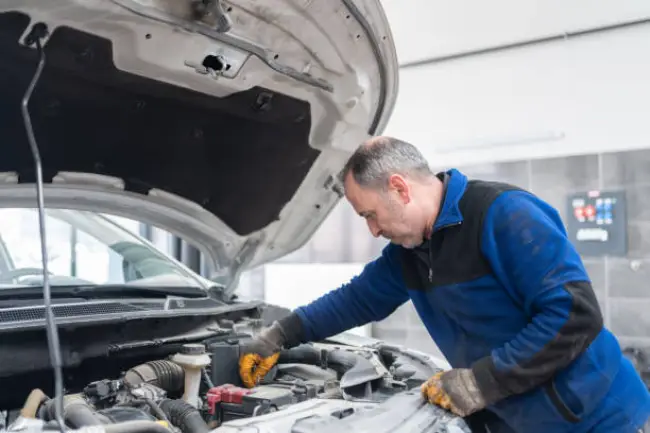 Knowing how roadside assistance works can save your life if you find your vehicle stranded. Here are some of the most common services they provide:
No 01: Towing Services
No 02: Car Battery Replacement Service
No 03: Flat-Tire Replacement Service
No 04: Lockout and Locksmith Service
No 05: Fuel Delivery
No 06: Winching
No 07: Trip Interruption
No 08: Legal Defense Coverage
No 09: Guaranteed Arrest Bonds
No 01: Towing Services
When your car breaks down, the tow truck will quickly transport your vehicle to a mechanic or repair shop for necessary repairs. Roadside assistance ensures that you don't have to worry about getting your car to the nearest shop yourself.
The towing service is equipped with specialized equipment and trained professionals who will safely hook up your vehicle and transport it, allowing you to focus on getting back on the road as soon as possible.
No 02: Car Battery Replacement Service
Roadside assistance offers a range of services to drivers in emergency situations, including car battery replacement. Call your roadside assistance provider to request a battery replacement service when your car battery dies and you're stranded.
A service technician will arrive at your location and inspect your battery to verify the issue and assess its condition. If necessary, the technician will replace your battery with a new one.
You should note that the cost of a new battery is typically not included in your roadside assistance coverage, meaning you'll need to purchase a new battery separately. Most service providers will offer to install the new battery for you as part of the replacement service.
No 03: Flat-Tire Replacement Service
Don't worry about changing your flat tire on your own. Let the professionals take care of it for you. When you contact roadside assistance, they'll send a technician to replace your flat tire with a spare.
They're equipped to handle different types of tires and can also assist with patching or repair options, depending on the extent of the damage.
No 04: Lockout and Locksmith Service
Roadside assistance understands that accidents happen, and they're here to help. By providing a car lockout service, they can save you the hassle and expenses of breaking a window. Just give a call to towing service Santa Clara, and their professionals will arrive promptly to assist you.
No 05: Fuel Delivery
Running out of fuel while driving can be a major inconvenience, but with roadside assistance, you can have enough gas delivered to get you to the nearest gas station. This service saves you from having to walk or pay expensive fees for a tow truck.
When you call for help, a roadside assistance provider will dispatch a technician to bring enough fuel to get your vehicle up and running again. It's a simple, efficient solution that ensures you can continue your journey without further delays.
No 06: Winching
When your vehicle gets stuck in mud or snow, roadside assistance can quickly and efficiently winch it out, ensuring you don't face further damage or isolation in a remote location.
Winching involves using a powerful motorized cable to pull your vehicle free from the obstacle. Skilled technicians will assess the situation, attach the winch securely to your vehicle, and carefully maneuver it back onto solid ground.
No 07: Trip Interruption
Roadside assistance provides trip interruption coverage, which covers lodging, meals, and transportation expenses if your vehicle breaks down or is involved in an accident while you are away from home. This coverage helps alleviate the financial burden of unexpected expenses during your trip.
No 08: Legal Defense Coverage
If you encounter legal charges while driving, legal defense coverage can give you peace of mind and save you money. Some roadside assistance programs offer this benefit, which can assist if you're issued a ticket or face legal charges on the road.
This coverage ensures that you have access to legal representation and support without having to worry about expensive lawyer fees. It's a valuable service that can provide reassurance while traveling.
No 09: Guaranteed Arrest Bonds
Some roadside assistance programs offer guaranteed arrest bonds to ensure you can quickly get back on the road and avoid unnecessary jail time. This benefit provides bail if you're arrested while driving, saving you from spending unnecessary time in jail.
With guaranteed arrest bonds, you can have confidence knowing that if an unfortunate situation occurs, you'll have the means to secure your release and continue your journey without delay.
Benefits of Roadside Assistance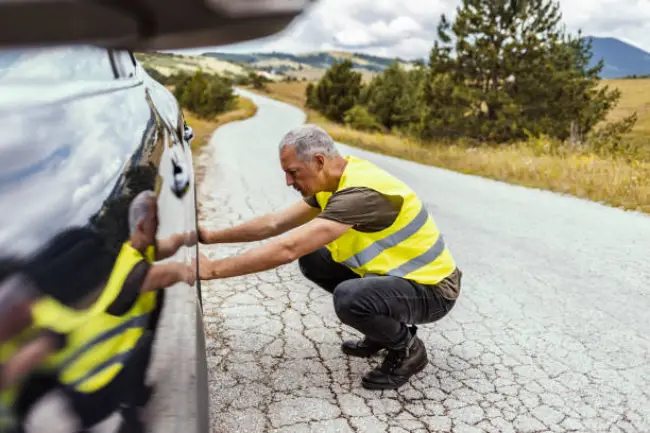 Having roadside assistance coverage gives you peace of mind and assures you won't be stranded in an emergency. It also provides additional benefits such as extended trip assistance, vehicle inspections, and hotel or trip interruption insurance discounts.
Roadside assistance is cost-effective compared to paying for services out of pocket. Additionally, it offers driver assistance, professional help from trained experts, and convenient services that can be provided anywhere.
Drive with Confidence: Embrace the Benefits of Roadside Assistance Today
Roadside assistance is a valuable service providing peace of mind and support during unexpected car troubles. Whether you have a flat tire, run out of gas, or need a jump-start, roadside assistance is there to help.
Their quick response times and skilled technicians ensure that you are back on the road as soon as possible. Also, the benefits of roadside assistance extend beyond just mechanical issues, offering services such as lockout assistance and towing.
Having this reliable support system can greatly alleviate stress and make your driving experience safer and more convenient.